The most spectacular ride of your life!
Ζήστε την απόλυτη εμπειρία ελευθερίας ιππεύοντας στην θηραϊκή ύπαιθρο! Πως; Ατενίστε την καλντέρα, απολαύστε το ειδυλλιακό ηλιοβασίλεμα της Σαντορίνης, ιππεύοντας ένα άλογο από το Santo Horse Riding. Με την τεχνογνωσία και τις οδηγίες των ειδικών, χαρίστε στον εαυτό σας μία μοναδική ανάμνηση!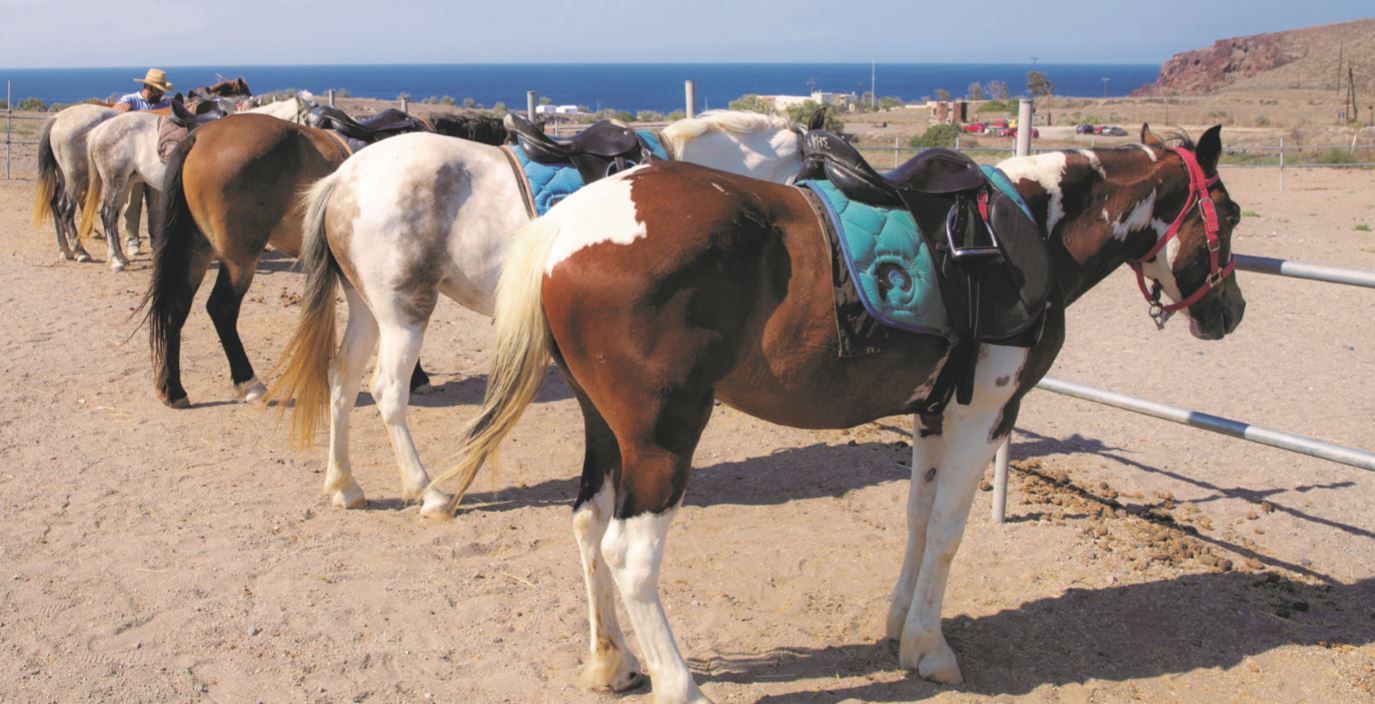 Live the total experience of freedom, by riding a horse in the therian countryside! Gaze at the caldera, enjoy the idyllic sunrise of Santorini while you ride a horse from Santo Horse Riding. With the help and directions of the professional instructors and with willing and well-trained horses, treat yourself with a unique and memorable experience!
Horse riding excursion – Horse riding lessons – Wedding photography – Beach galloping
---
Akrotiri, Santorini.
T: +30 6975541447 & +30 6944103744
www.santohorseriding.gr
E-mail: info@santohorseriding.gr
FB: Santo Horse Riding Insta: Santohorseriding
Trip Advisor