« Η εξέλιξη στο κρέας…»
Στο ΜΑΡΓΕΛΛΟΣ premium meat θα βρείτε κρέας με τα καλύτερα ποιοτικά χαρακτηριστικά από επιλεγμένες ελληνικές φάρμες. Με αγάπη και μεράκι ο Σωτήρης Μαργέλλος και η ομάδα του επεξεργάζονται και παράγουν εξασφαλίζοντας την ποιότητα, καθημερινά ολόφρεσκα κρεατοσκευάσματα. Επιπλέον στον χώρο του θα βρείτε προιόντα delicatessen, επιλεγμένα ελληνικά τυριά και αλλαντικά, ετικές κρασιών, ιδιαίτερες σάλτσες, προιόντα από βουβάλι, παραδοσιακές πίτες, μπαχάρια και χειροποίητα ζυμαρικά.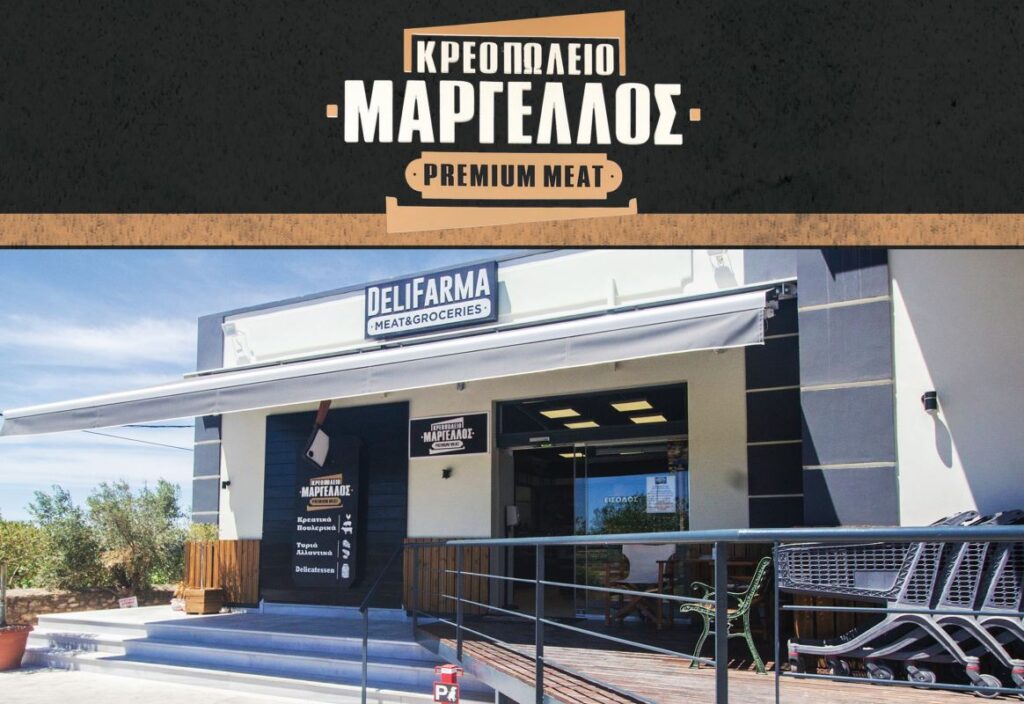 At MARGELLOS premium meat you will find meat with the best quality characteristics from selected Greek farms.Sotiris Margellos and his team, with love and passion process and produce guaranteeing the best quality, daily fresh meat products! Furthermore, at​​MARGELLOS premium meat you will also find delicatessen products, selected Greek cheeses and cold cuts, wines, sauces, pepper caviar, buffalo products, traditional pies, spices and handmade pasta.
Πώληση λιανική και χονδρική | Retail and wholesale
Κypseli, Aegina. Τ: 2297028200 FB: Margellos Meat E-mail: margellosmeat@gmail.com