Όποια πέτρα και αν σηκώσεις στο Αγκίστρι θα ξέρει την Κατερίνα από το Remezzo και όχι άδικα! Για δεύτερη συνεχόμενη χρονιά η νέα ιδιοκτήτρια του Remezzo έχει καταφέρει να κάνει μια παρέα το νησί αλλά και όποιον θα μπει στο μαγαζί της να πιει τον καφέ του!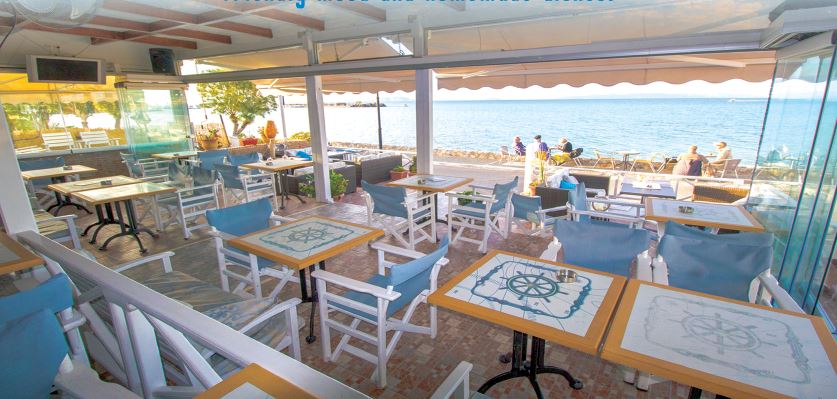 Ένα all day cafe με πεντανόστιμα γλυκά του ταψιού δια χειρός της ίδιας αλλά και πεντανόστιμα μεζεδάκια που θα συντροφεύσουν το ουζάκι ή το τσιπουράκι σας! Αν κάτι μας κέρδισε σ' αυτό το cafe δεν ήταν τόσο η διακόσμηση, ούτε οι gourmet μεζέδες. Ήταν το χαμόγελο, το μπρίο και η φιλικότητα που δεχτήκαμε από την οικοδέσποινα του και φυσικά… τα τρομερά γλυκά της!
—


Everybody knows the owner of Remezzo café, Katerina, because of her super delicious dishes! In a friendly atmosphere she will make you feel like home, from the very first moment! Visit Remezzo for you morning coffee, for homemade sweets and delicious Greek traditional dishes all day long or finish your day with a glass of ouzo or a cocktail, by the sea!
Megalochori, Agistri.
Τ: 6994188290
FB: Remezzo Café – Agistri