Ακούσαμε πολλές φορές φίλους να μιλούν για το bubble waffle cone, αποκαλώντας το «ωδή στη βάφλα» και επέμεναν πως το καλύτερο το έχουν φάει στο Αγκίστρι! Με αφορμή την επίσκεψή μας στο νησί, αποφασίσαμε λοιπόν, να πάμε να το δοκιμάσουμε όλοι μαζί παρέα! Συμπέρασμα;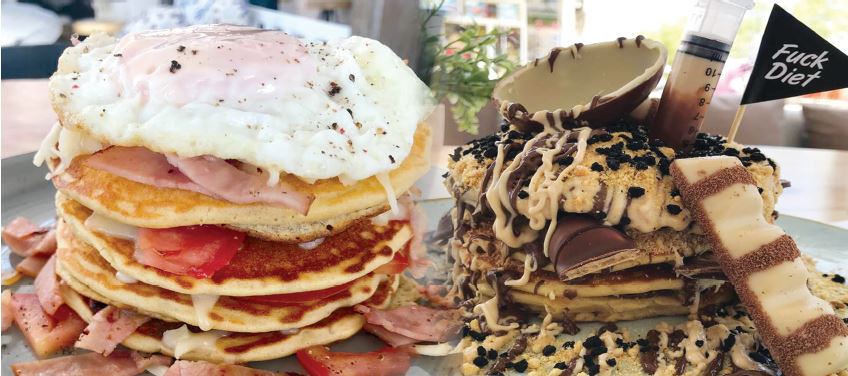 Είναι το καλύτερο που έχουμε δοκιμάσει ως τώρα και ναι, δικαίως, το AQUARIUS food drinks & more, μπορεί να υπερηφανεύεται! Για αυτό αλλά και για πολλούς ακόμη λόγους, μιας και πρόκειται για έναν υψηλής αισθητικής χώρο που ποτέ δεν επαναπαύεται και μέσα στα 40 χρόνια λειτουργίας του, μας εκπλήσσει πάντα ευχάριστα με τις νέες του ιδέες! Επισκεφθείτε το από νωρίς το πρωί για καφέ και πρωινό ή brunch, απολαύστε το μεσημεριανό σας παρέα με φίλους στα αναπαυτικά τραπεζάκια του ή προτιμήστε το για ένα χαλαρό ποτό κλείνοντας το βράδυ σας. Όλα πάντοτε χειροποίητα και φτιαγμένα με μεράκι, πολύ αγάπη και φυσικά, τις καλύτερες πρώτες ύλες!


We've heard frequently friends talking about the bubble waffle cone, referring to it as the "Ode to Waffle" and insisting that the best bubble waffle cone they had ever had was the one in Agistri. Since we were already on the island, we decided to pay a visit and taste it! Aquarius food drinks & more can now fairly be proud, because its bubble waffle cone was the best one we have ever tasted so far! But this is not the only reason Aquarius food drinks & more should be proud of. Pop in early in the morning for a coffee, breakfast or brunch, or relax at the comfy wee tables and enjoy your lunch with your friends. If you are looking for a place to end your evening, this is the ideal place to chill out and have a drink or two! Everything here is handmade with lots of love and of best quality products.
Skala, Agistri.
T: 2297091302
FB: Aquarius Agistri
Instagram: aquarius_agistriisland