Μόλις μια ανάσα από το κέντρο της Σκάλας, στην καταπράσινη Σκληρή, θα συναντήσετε το «Villa Kapella». Η ιδιοκτήτρια, Νταίζη, έχει επιμεληθεί η ίδια τη διαμόρφωση των δωματίων εσωτερικά και εξωτερικά, και αυτό είναι εμφανές. Με καλλιτεχνική διάθεση, σχεδιάζει, ζωγραφίζει και φτιάχνει μόνη της αρκετά από όσα υπάρχουν εντός των δωματίων που προσφέρει προς ενοικίαση. Η τελειομανία και το ταλέντο της, ολοφάνερα!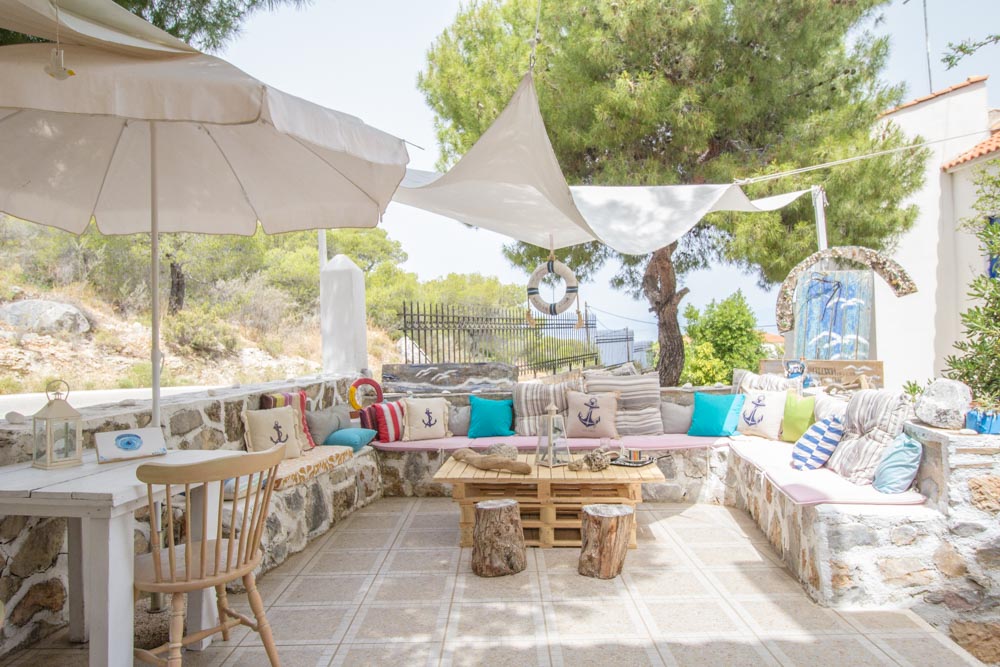 Καθαρά, περιποιημένα δωμάτια, με παραδοσιακή διακόσμηση και εικαστικές παρεμβάσεις, είναι η απάντηση στην ερώτηση «Έχεις κανένα καλό ξενοδοχείο υπόψιν σου στο Αγκίστρι;». Όλα διαθέτουν δικό τους μπάνιο, air condition ενώ μερικά προσφέρουν μαγευτική θέα στο απέραντο γαλάζιο του Σαρωνικού. Στα συν είναι πως η ποιότητα διαμονής συνδυάζεται με τις προσιτές τιμές του Villa Kapella.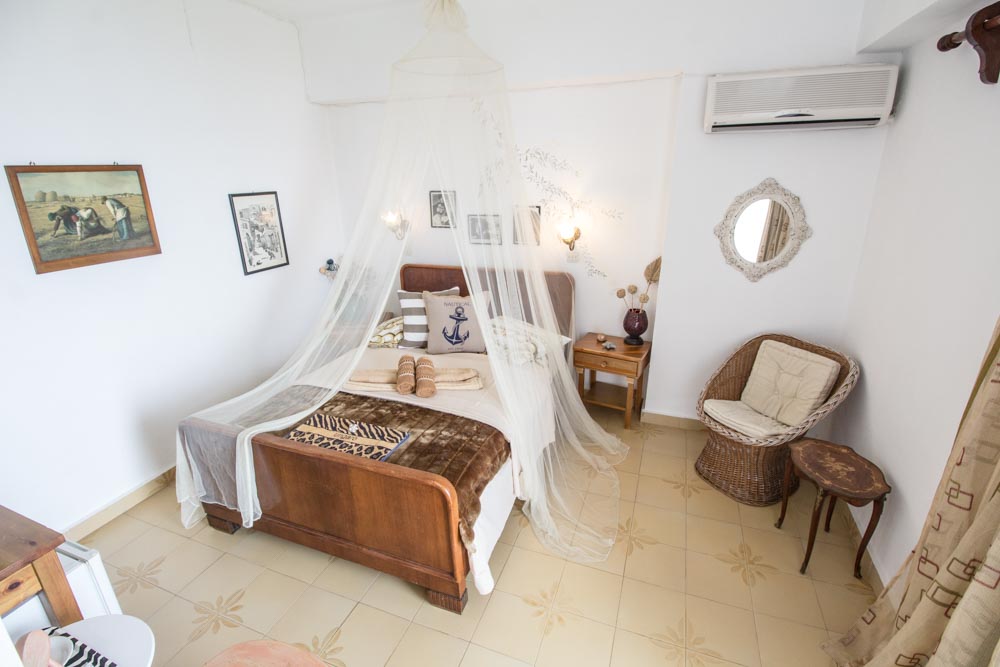 Just a stone's throw from the center of Skala, in the green Skleri, you come across «Villa Kapella». The owner, Daisy, has taken care or the configuration of the rooms personally, internally and externally, and that is quite noticeable. Drawn by her artistic nature, on her own, she designs, draws and builds every single thing there is in the rooms she offers for rent. Her perfectionism and talent are obvious!
Clean, tidy rooms with traditional décor and visual interventions are the answer to the question, «Can you think of any good hotels in Agistri?».
Skleri, Agkistri.
Τ: 6978252047
FB: Agistri-Villa Kapella